Are You a Dental Implant Candidate?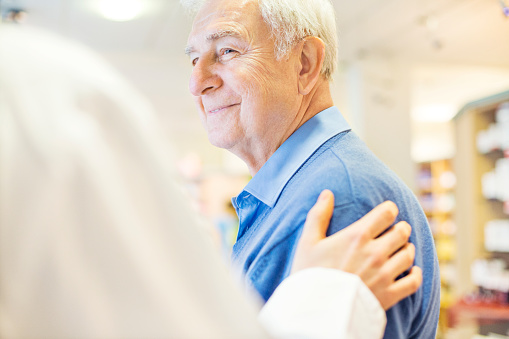 Tooth loss is a major event that causes several significant issues. Replacing your missing teeth is crucial for restoring the functions of your mouth, your smile, and your quality of life. Implants are made of titanium or ceramic, and are placed into your jawbone to support your replacement teeth. This unique treatment provides several incredible benefits. However, it is a more involved procedure that involves surgery. To determine if you are a fit for dental implants, McNickle Family Dentistry performs a thorough consultation to determine your candidacy.


Are You Missing Teeth?

Dental implants are a treatment for tooth loss that can be used to replace a single tooth or they can be used for a full mouth replacement. If you are missing at least one tooth, dental implants may be a good solution for you. Dental implants may also be discussed as an option if you are undergoing a tooth extraction.


How is Your Health?

To get dental implants, you have to undergo a surgical procedure. To undergo surgery, you need to be in good overall health. Any existing oral health issues, such as cavities or gum disease, first need to be treated. If you have a chronic health condition such as high blood pressure or diabetes, these issues need to be well managed before you can be considered for surgery. Even if you are in good overall health and are scheduled for surgery, you may need to have your procedure rescheduled if you feel yourself becoming ill.


Do You Smoke?

Cigarettes and other tobacco products limit oxygen in your blood and slow your blood flow. This slows the ability of your body to heal. When the healing process is slowed, it significantly increases your risk of developing infections, which can then increase your risk of experiencing implant failure. If you smoke, it is highly recommended that you quit before surgery. If you cannot quit for good, it is recommended that you at least quit until after you have fully healed from surgery.


What is the Condition of Your Jawbone?

Dental implants are inserted directly into your jawbone. As you heal, the bone fuses to the posts, integrating them into the jaw. For this to occur, and the implants to integrate properly, there needs to be enough bone mass in your jaw. Following tooth loss, the bone begins to resorb and grow weaker. The longer you go without replacing your teeth, the more bone mass is lost. If you do not have enough bone mass to support dental implants, you may first need to undergo a bone graft procedure.


How Old are You?

You are never too old to enjoy the benefits of dental implants. Whether you are 25, 55, 70, or older, you may be a candidate for dental implants. However, younger patients who have lost a permanent tooth may not be. The jaw develops through childhood and the teen years and does not stop until you reach your late teens to early 20s. If your child or teen has lost a permanent tooth, placing a dental implant could interfere with development. Another replacement option will need to be considered until the jaw has finished growing.

If it is determined that you are a good candidate for dental implants, you will then be scheduled for surgery and will be on your way to restoring your quality of life. For more information, and to schedule your initial consultation, call McNickle Family Dentistry today at (555) 555-5555.